Commercial Wheelchair Lifts - Preparation and Purchasing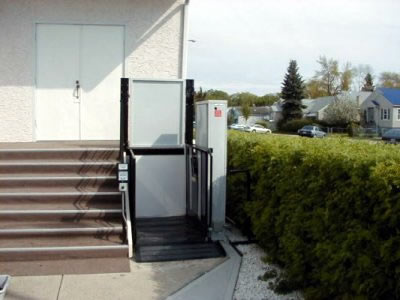 When someone comes to us looking to purchase a commercial wheelchair lift, there are two main factors that the consumer has in mind. Price, and "will this lift meet all the guidelines set by my organization and the ADA". Our answer in almost all cases is that we have a low price guarantee that makes sure you are not overpaying for anything. Secondly, we customize each order so that your commercial wheelchair elevator lift will pass any sort of inspection and will meet all ADA guidelines that your building requires.
We like to separate the commercial wheelchair elevators purchasing process into two sections: Planning and Ordering. The planning for your handicap lift is the first aspect to focus on when outfitting your commercial building with a vertical platform lift.
Check out our video guide showing the complete installation process of a vertical wheelchair lift.